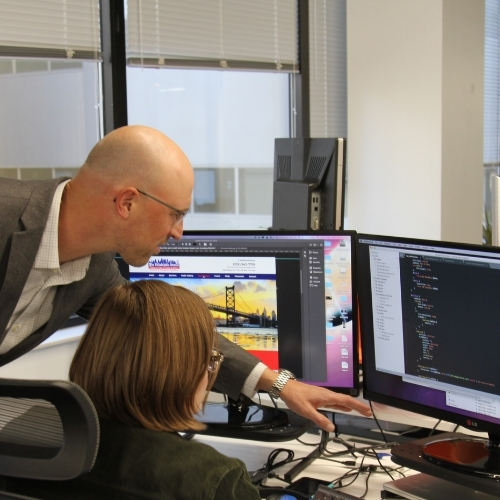 Make Your Dental Website Uniquely Yours

Sometimes, you just need something that was created just for you. With a custom dental website design, you can have just that. You'll fill out an initial questionnaire that asks about your preferences, things you want to avoid, and examples of sites you like. From there, our designer will come up with 3 mockups that they feel will work best for your practice. You'll be able to give feedback, and combine or eliminate certain elements to create the website you're looking for.

Dedicated Project Manager
Why a Custom Design is Right for You
Unique Design
There are certain things that every dental website should have - such as easy to find contact information and a clear navigation menu. But beyond that, there are so many things we can do to highlight the best of your practice.

Combine Elements
If you really like a certain component of another dental website, but you want to add your own spin to it or you want to match it to another element, we can do that with a custom design!

Play Up Your Strengths
Perhaps you have an amazing team, but your office is a bit more outdated. That's fine! We'll focus on the team aspect in the design rather than focusing on what your front desk looks like.

Dedicated Project Manager
We can't help you with your patient care, but our patient project manager can guide you through the process to make sure you feel supported from day 1.

Get Started Today
Custom Designs We've Done for Others
The last website you'll ever need!
The original goal of the platform was to make it easy for dental practices to maintain their website without hassle. Our platform updates mean your website will only improve over time.

It's like having the dealership come to you for your car maintenance, and upgrading your horsepower and features at no additional cost to you. What's not to love?

Built for Dentists
Every improvement we release is made to make your life easier so you can focus on running your practice
Platform Improvements
Updates and improvements are rolled out to all sites on a regular basis without you having to worry about a thing
Easy to Use
Since every element is built with a dental practice in mind, we've eliminated the "noise" that can website management difficult
Frequently asked questions
Read through related FAQs to get answers to some of our most common questions. If you can't find the answer to your question, please contact us.
Can my design use the same colors as my branding?
Yes! Our team will extract the colors from your branding and apply it throughout your website theme.

Could you embed videos onto my homepage design?
Absolutely. Your patients will benefit from seeing a short welcome video on your homepage, and this is a feature that we can certainly embed onto your site. We recommend creating a Youtube account and uploading any videos to it. That way we can easily embed any of your videos onto your homepage!
What other practices say...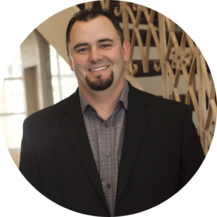 "I was skeptical at first, but typically 50-75% of our new patient flow comes from the "internet". We see anywhere from 30-60 new patients per month. The quality of the website is top notch, and totally customizable according to your 'flavor'."
Dr. Whitney Gomez
www.nederlandfamilydental.com
72%
Avg Site traffic from SEO
986%
Highest recorded ROI