Attract New Patients with Dental SEO
We identify and effectively use SEO strategies that allow your dental website to rise to the top of the search results when potential patients use search engines to find a new dentist. We focus on ethical dental Search Engine Optimization techniques that give you long-term results instead of so-called "black hat" techniques that can cause short-term gain but long-term consequences.
Create a Steady Stream of Patients
Cost Effective
Dollar for dollar, dental SEO is probably second only to word of mouth advertising as far as affordable dental marketing goes. Most campaigns run in the hundreds per month vs more expensive advertising that can easily run in the thousands per month.
Increase Traffic
The top 3 results of any search query capture 75% of all traffic. If you aren't regularly showing up in those places, you're losing out on a lot of potential patients. SEO helps give Google the signals it needs to recommend your site over others.
Builds Authority
Google places sites that it trusts higher than sites that may not be as credible. By following their guidelines and suggestions, and building consistency throughout your digital presence, Google is more likely to place, thus promote, your site ahead of your competitors.
Long-Term Results
Dental Search Engine Optimization campaigns take time, but the results also last longer than most other types of advertising. Think of it like lifting weights - the more consistently you lift, the stronger your muscles get. Those muscles won't just go away overnight, even if you skip a few days at the gym.
Get Started Today
Client Testimonial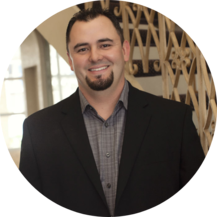 I was skeptical at first, but typically 50-75% of our new patient flow comes from the "internet". We see anywhere from 30-60 new patients per month. The quality of the website is top notch, and totally customizable according to your 'flavor'.
Frequently asked questions
Read through related FAQs to get answers to some of our most common questions. If you can't find the answer to your question, please contact us.
How does ongoing Dental SEO benefit my practice?
Your initial SEO setup will give you a certain level of success – we design it that way! Our skilled team will use their knowledge combined with the most up-to-date search engine information and algorithms to provide you with the highest level of initial success possible. Proper SEO takes time. As you have probably noticed, the Internet changes constantly. New sites are added and optimized, and new dentists move into your area. They are all vying for the coveted number one search slot for the most popular searches in your area. How will you monitor and keep up with these changes?
By opting for ongoing SEO services, we can help
reevaluate your local market
, demographics, and most effective keywords, helping you rise to the top among your competitors. By collecting data for your area, evaluating your options, and making regular adjustments, we can keep you climbing the search engine ladder and on top of the requirements of Google and other search engines so that your SEO never becomes obsolete. When you opt for ongoing SEO services, you have a dedicated team of experts working on your side to ensure that your ideal patient is able to find you in the complex web of Internet searches.
Can you give me an "SEO Guarantee"?
No, and to be perfectly frank, any ethical online marketing firm should be telling you the same thing. Google is a third party that no one, including us, has direct control over, and thus a guarantee is impossible. Some companies will make the guarantee another way. They'll let you off the hook for payment unless they "get you on the first page." Some SEO companies will technically win their part of the deal by getting on the first page for non-competitive terms with little visitor traffic, instead of the higher traffic search terms that would actually lead to you getting lots of new patients
We believe in aligning your economic interests with ours. We have a long track record and as many referrals as you'd like to call so you can be sure we're going to do the work the way we describe. And we have no contracts, so if we don't perform, you can dump us. But beware of companies offering you "guarantees." Chances are that you're either being overcharged to account for this or what they are willing to guarantee may not get you many new patients – which is the whole point of your website and SEO, right?
What Does a Dental SEO Campaign Entail?
The primary goal of every dental SEO campaign is to increase your practice's visibility on Google and other search engines. This increased visibility can eventually lead to more business for your practice as more potential patients visit your website. During your SEO setup, our team will work with you to identify a list of keywords (search terms) that are relevant to your market and the services your dental practice would like to target. These keywords will vary depending on your market size and the unique goals of your dental practice, but some common examples are "dentist near me" and "dentist location." Our team will implement a variety of onsite and offsite SEO tactics to make your practice stand out in search results for these keywords, and we will send you monthly reports that detail your website's SEO performance.

Ongoing Onsite Optimizations


Onsite SEO refers to all of the actions we can take within your dental website to improve rankings for your target keywords. As Google changes its ranking algorithm, we will make relevant changes to your website to keep it up to date. Each month, our SEO team will work with our copywriting team to create and update dental website content that targets specific keywords within your campaign. We will also focus on optimizing your metadata, alt text, internal link structure and site speed to help your website stand out to search engines.

Ongoing Off-Site Optimizations

Your offsite SEO includes all of the actions we take outside of your website to improve its rankings. Our team uses several listing management techniques to claim and optimize all of your business listings across the web. We make regular updates to your Google My Business page to make it stand out in the map results for searches like "dentist near me." We will also focus on link building. Obtaining relevant backlinks from other websites to yours is a key component of your overall SEO campaign. Your offsite SEO will also include a monthly analysis of the competitors in your market. Keeping tabs on your competition will allow our SEO team to find more opportunities to improve your website's visibility.

Monthly Reporting

Each month, all of our ongoing SEO clients will receive a report that details your website traffic, keyword rankings, conversions, and competition.