Are you considering a fresh look for your website's design? Say hello to the newest addition to our theme gallery, Serendipity! Like all of our ready-made themes, Serendipity is all about combining contemporary aesthetics with user-friendly function.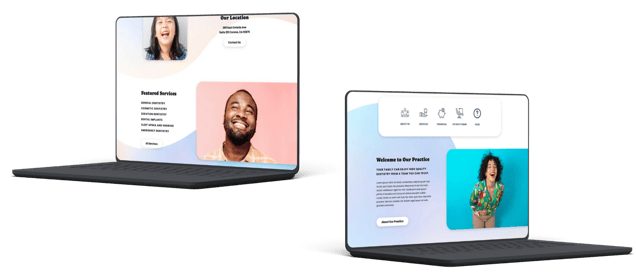 Our Designer's Inspiration
Rebekah, one of our rockstar designers, shared what inspired Serendipity:

"When designing the Serendipity stock theme, I wanted to capture the joy of feeling confident in your smile into a sleek theme that beckons to our current digital age. The colorful gradient backgrounds in amorphous shapes balance being soft and crisp at the same time while providing contrast to the clean white background of the rest of the site. A fun illustration as the hero image sets this theme apart from more traditional dental sites, and the imagery used throughout is colorful, bouncy, and fun."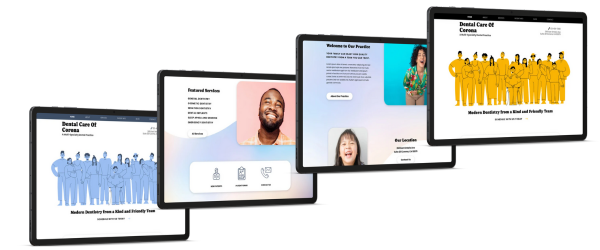 Interested in Giving Serendipity a Spin?
If you would like to upgrade your website's theme, We suggest getting in touch with your designated marketing coach. If you don't have one, feel free to reach out to our support team, and we'll gladly assist you in getting started.