In a competitive landscape where success hinges on staying ahead, dental practices have to be willing to embrace new marketing strategies to outshine the competition. This month's featured case study spotlights the remarkable journey of a family-owned dental practice in Fort Collins, CO, and how the integration of Google Pay-Per-Click (PPC) advertising led to a significant surge in their patient acquisition and overall growth.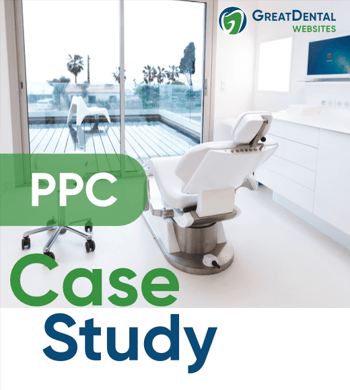 Industry Leading Results
Through a fusion of strategic ad placement, keyword research, detailed keyword research, and intelligent budgeting, the practice witnessed an impressive cost per acquisition of $42.73, while they added over 20 new patients per month over an 18 month period. This substantial growth transformed the practice's outlook, contributing significantly to the bottom line.

Click below to download the full case study, and learn how targeted, Dental PPC advertising can revolutionize your new patient numbers (and your bottom line):