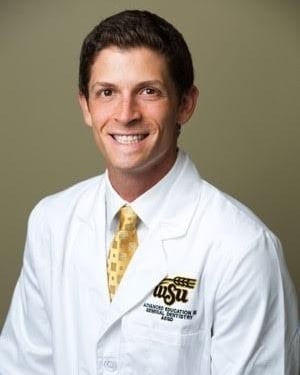 Every month at GDW, we showcase a client who has demonstrated a high level of commitment to all phases of their website development process. This month, we are delighted to announce Dr. Richie Gallant of Gallant Dental Group as our Client of the Month.
What Sets Dr. Gallant Apart
As a start-up practice, Dr. Gallant wanted a website for his practice that would establish an online presence and attract new patients. He chose a template design with stock theme customization and, from the beginning, he was an enthusiastic and motivated participant.
Dr. Gallant chose to write all the content for his site with the assistance of one of our copywriting coaches. He showed a high level of commitment to the process and was diligent about meeting all due dates. Dr. Gallant completed the copy for his site in a record 33 days, a very impressive accomplishment!
As a result, the entire process of developing and launching his site took just 38 days. As part of his ongoing services, Dr. Gallant chose account management and recently invested in a Full SEO Setup with us. Given his motivation to succeed, we expect he will be highly successful and see a significant ROI going forward!
Need A Website For Your Start-Up?
To learn more about the services we provide, including account management, SEO, and website design, call us at 720-399-7071 or visit us online.