It's been a while since we last updated our pre-designed theme library, so we're excited to announce that 2 more are coming in the near future!
Note: each theme will have multiple color themes to choose from, the ones pictured are just to show what the designs will look like.
Theme 1:
Who doesn't love a bold design? This theme is eye-catching and user friendly! The light and bright colors stand out against the dark background without making it hard to read. Even though it's darker than most of our theme options, it doesn't feel cramped and dated as many dark websites have a tendency to do.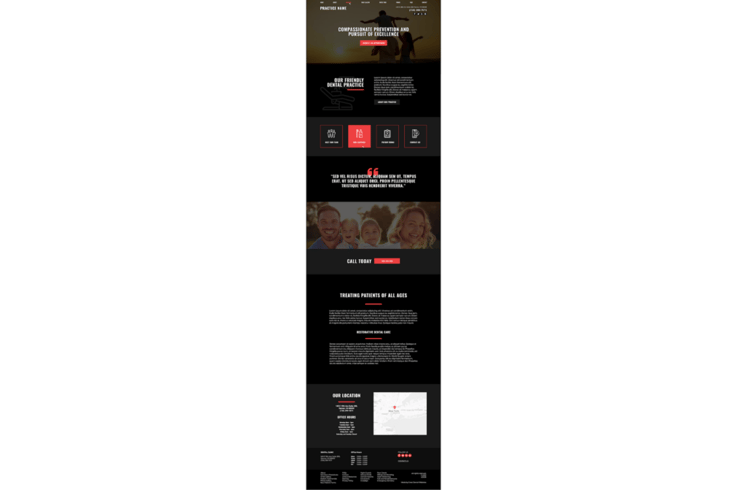 Theme 2:
We're internally calling this theme a "lightweight" design as it removes a lot of the animations and moving elements that many of our sites use. It's perfect for areas with less-than-reliable internet connections or practices serving older patients who might not like the movement on a page.
It's simplistic without sacrificing style - letting your patients know that you are still a modern practice ready to serve their needs.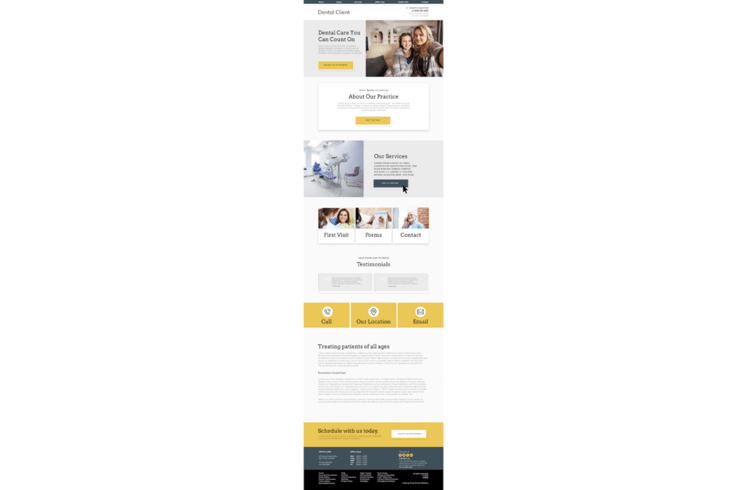 ---
We're finishing adding the final touches before we roll them out, but expect to see one within a week and one in May!
If you are ready to refresh your look, contact us today. Don't forget, any pre-designed theme can be upgraded to a semi-custom if you want some more options and control at a lower cost than a custom design.

Great Dental Websites helps dentists realize the greatest return on their local digital marketing investment through world-class marketing services and an intuitive, dental-specific website management platform. Since 2007, we have designed unique, modern dental websites for over 900 practices in the US, Canada, Australia, and New Zealand.