Would you like to provide a fantastic dental experience for your patients? Everything hinges on your check-in process. While affordability, accessibility, and service offerings matter to your patients, everything is secondary to their experience. You may offer the latest technology and hire the best clinical staff, but if your patients have a negative check-in experience, it will sour their entire impression of your practice. And they may not ever return.
Let's discuss how to elevate your check-in process so that your patients feel at ease during their wait.
Prepare Your Team
Start each workday with a morning meeting. This way, your front office staff can be informed of what to expect for the day ahead. Discuss which patients are arriving and what you may need from each, such as a specific clearance or consent form. Keep your meeting short (10 minutes is more than enough time to deliver necessary information and not bore your staff).
By preparing for the upcoming day, you'll be in a better position to greet your patients and address their needs or concerns.
Improve the Appointment Process
The appointment process often starts online. Give your patients the option to schedule an appointment through your website. This way, your patients won't need to wait until you're open to schedule. They can schedule any time of the day or night, which makes it convenient for your patients and your scheduling staff.
Would you like to upgrade your website to include appointment scheduling? Click here to learn how we can help you.
Give Detailed Directions
No matter how far we've come with technology, someone will always call you for driving directions. To reduce frustration prior to the check-in, ensure that your front office staff knows how to provide detailed driving directions to your practice. They should also be able to assist patients who are coming from different areas who may not be as familiar with your general location.
A lost patient equals a negative patient experience and impression of your practice, even if you're not responsible.
Think About Parking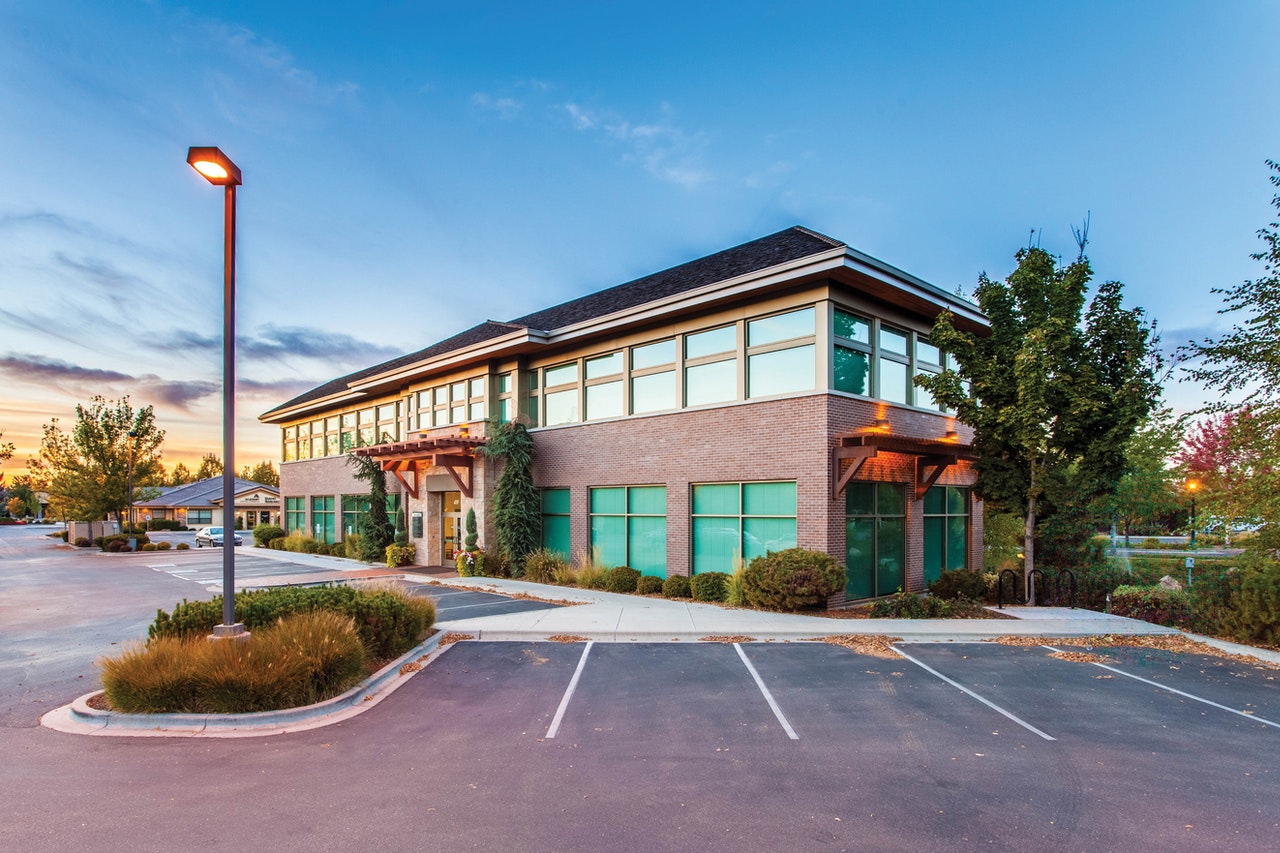 Parking can be a headache for patients. If they don't know where to park or if you don't have enough parking spots, you can unintentionally derail the check-in experience before your dental patients even walk through the door. Plan ahead and, if possible, have a parking space for everyone.
Be Extra Friendly
When new patients walk through your doors, be the first to say "hello." Greet them warmly with a smile and eye contact. This sets the tone for a positive interaction.
Nail Their First Impression
When your patients walk into the space, the first place they focus on is your reception desk. It should be free from clutter. A clean desk space conveys the message that your office is also clean.
Speaking of cleanliness, ensure that the rest of your reception area is well-kept. Carpets should be vacuumed, windows should be washed, and rarely used surfaces should be dusted.
Also consider the seating in your reception area. How are your chairs arranged? It's better to group chairs so that patients are able to maintain personal space while they wait. It's not a good idea to pack as many chairs as possible in your reception area. Think of how many patients will use it at the same time. Also, arrange the chairs so that they don't all face the entrance. It can be uncomfortable for your patients to enter a reception room with all eyes on them.
Manage Your Queue
Waiting in line at the reception desk is no fun for your patients. Instead of having a line, create a "take a number" system. This way, patients can sit comfortably until you're ready to see them. Alternatively, some practices send a text.
Offer a Welcome to Our Practice Book
If you have a new patient to your practice, offer them a "welcome" booklet as an introduction. In the booklet, share relevant information about your staff and service offerings. You can also include a word puzzle or maze. A "welcome" booklet is an informative alternative to magazines that will keep your patient occupied while they wait to be seen. (Due to COVID-19 health protocols, many practices no longer offer magazines.)
Offer Tethered iPads
Another way to entertain your patients is with an iPad. Some dental practices provide tethered iPads in their reception areas as a courtesy to patients. Patients can play games, read digital magazines, or surf the Internet while they wait.
Choose a Waiting Room Concierge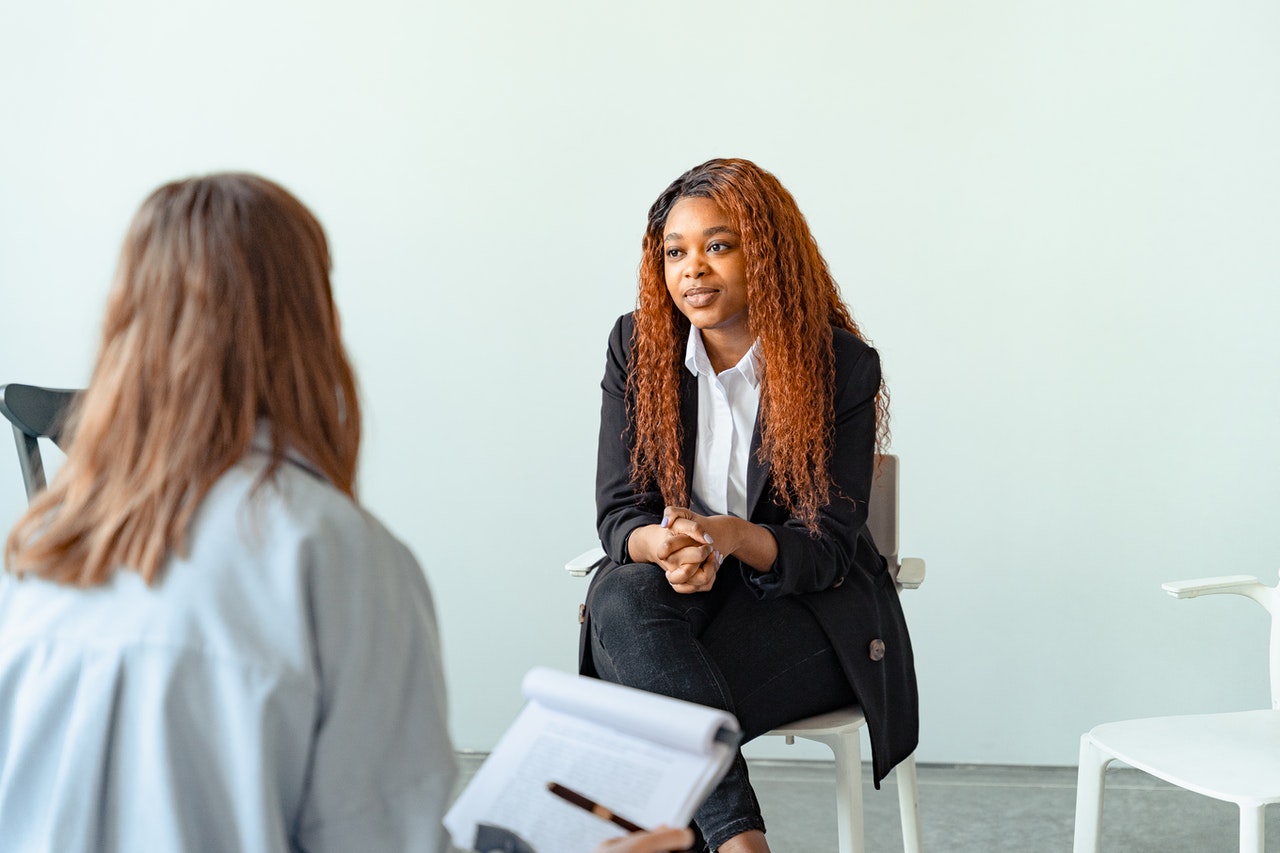 A waiting room concierge, also known as a waiting room liaison, is one of the best additions you can make to your front office staff. This person's sole responsibility is to greet and meet your patients as they arrive. Your liaison can help patients check in and understand their paperwork. They can answer questions and provide assistance with kiosks or other technology. Also, they can help to keep the reception room tidy.
While your check-in staff verifies insurance, submits claims, and copies identification and insurance, your waiting room concierge can provide immediate and personal assistance to your patients. This person can set your practice apart and ensure that you provide amazing customer service every time.
This is a great job for interns.
Hang Up a Community Bulletin Board
Find a space in your reception area for a community bulletin board. On your board, hang up relevant information about your community. This valuable resource can provide a community connection that makes your patients feel more positive about your practice. Plus, it's a way for patients to kill time while they wait.
Speed Up the Check In
Check in should not take a long time. One way that we help dental practices improve their check in process is by enabling patients to fill out online intake forms from the practice's website. Send out an email ahead of the appointment for your new patient to fill out. This will speed up the check in process exponentially.
Learn more about our efficient, easy-to-use website platform here.
For patients who've been to your office before, you can ask them to verify information through a kiosk. They can go over your financial policy, provide consent, update contact information, read your HIPAA notice of privacy practices, set their next routine appointment, and even sign paperwork electronically.
Going paperless isn't just good for the environment, but it's also more efficient. Plus, it reduces the need to share clipboards and pens during a pandemic.
Decrease Wait Times
Patients hate to wait. Study after study shows that waiting is a patient's biggest frustration.
It makes sense. The longer they wait, the more anxious they will become.
To decrease waiting times, figure out the daily flow of your office and schedule accordingly. That also includes allotting the correct amount of time for emergency appointments. Also avoid overbooking unless you know that you have a lot of no-shows in your practice.
Another option is to decrease your patient's perceived waiting time. You'll do that by providing adequate entertainment, such as a television turned to a neutral channel, like HGTV, or offering the aforementioned iPad.
It's also a good idea to simply let your patients know how long they'll wait. Give yourself some wiggle room and emphasize the word "approximately." If you believe it'll take 10 minutes for the patient to be seen, tell them 15, so that you give yourself a grace period in case there's a delay.
Create a Relaxing Environment
Your reception area should be as relaxing as possible. Play soft music in the space to add to the relaxing atmosphere (and dull the noise coming from patient rooms). Also, be mindful of the lighting. It's key that your space isn't too bright (which can be jarring) or too dark (which can be unsettling).
Also offer amenities in your reception area, including water bottles, coffee, free WiFi, charging cables, and a play zone for children.
Final Thoughts
Your check-in process is one of the most important aspects of your patient's experience. Use the above tips to ensure that your patients feel welcomed and relaxed when they come to your practice.

Great Dental Websites helps dentists realize the greatest return on their local digital marketing investment through world-class marketing services and an intuitive, dental-specific website management platform. Since 2007, we have designed unique, modern dental websites for over 900 practices in the US, Canada, Australia, and New Zealand.