In the ever-changing world of marketing, and with the rise of video platforms, you might've heard that blogs are dead. Is it worth it to invest time and money in blog posts when there are so many other aspects of marketing to focus on?
The answer is – yes! And here's why.
Blogging Isn't Dead; It Is Simply Evolving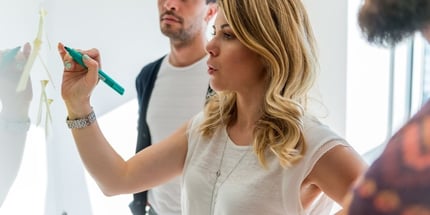 When blogs came on the marketing scene ten years ago, companies used them as an avenue to:
Communicate with new and prospective customers
Help with search engine rankings
Share relevant and significant niche information
Today, in 2020, even with a saturation of blogs dominating the internet, none of that has changed. In fact, blogs can prove to be even more effective than they were in the past if you're using them correctly.
Here are some tips to keep in mind when using blogs to elevate your marketing strategies.
Provide Quality Posts
In the digital world, blogs are one of the best ways to reach your target market and build relationships with them. Original and high-quality content that provides valuable information, tips, or advice helps keep you and your services at the forefront of your client's mind. It also makes you the community expert they trust.
Blogging as a marketing tool should not only satisfy Google's requirements, but truly connect your community with your practice, services, team and culture.
Be Part of the Conversation
If your blog is special enough to receive interaction, you need to respond. Ignoring comments, good or bad, can harm the relationship you're trying to build with your target market.
You can start a conversation with your blog using the words "you" and "I" in your writing. This engages your reader and makes your content feel more personal.
Ending your blog with a question is also a good way to promote conversation.
You can also use social media to ensure that you're promoting interest. Platforms like Facebook, Instagram, YouTube, and Twitter can keep you at the forefront of your community's mind when you take the time to share informative posts.
Provide Unique Content That Is Easy to Read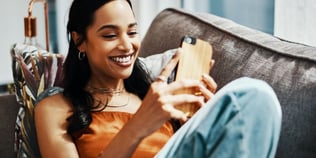 Original content is a must. If you can't create it, find someone to help you.
Your unique expertise and knowledge of your market are important to your client, especially if they're taking the time to read your blog or website. So you don't want to provide them with content that is not as original as you are.
Copying and pasting from other sites is not the same as writing original content from the heart. Google also takes notice when you're consistently developing original and valuable content in your own words.
In today's busy world, blog content must be engaging and easy to read. Keep paragraphs and sentences short. Use headers to break your content into readable sections. You can also use lists to make your content easy and quick to skim.
Drive Traffic to Your Website
This is where the magic of search engine optimization (SEO) comes into play. Use thoughtfully placed geo-modifiers and keywords to help make your website top ranking and one of the first your community sees when they search for you. A blog is a great way to include new keywords in your content each time you post.
Keeping up with SEO and it's constant changes can be a full time job on its own. If you're unsure what effective geo-modifiers, keywords, and SEO strategies are, this may be another marketing area that you should consider seeking help with.
Call to Action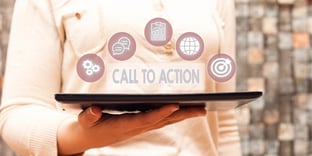 Don't forget to include a call to action in your blog post. Invite your reader to contact you via phone or online, so you can keep them engaged and ready to bring their business to your practice.
Go Deeper Into Your Content
Using your content to explore different areas of your expertise more in-depth leads to the kind of unique content that Google is looking for to rank you higher. It also allows you to hone in on specific keywords to optimize your SEO.
Use your blog as an opportunity to provide your readers with detailed information that will build their trust and keep them coming back to you when they need to learn more.
Don't Disregard Blogging as a Marketing Tool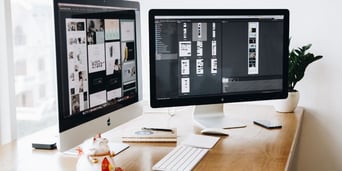 The world of marketing is constantly evolving and the best way to make the most of your marketing tools, including blogging, is to adapt.
If you don't have time to do this on your own and keep up with running your business, find a marketing company that can do the heavy lifting of blogging and other aspects of marketing for you.