Looking for ways to improve the patient experience?
While few patients will actually look forward to a dental visit, you can make them feel good about booking with your practice. There are many ways you can enhance your patient's experience and blow past their expectations.
Here's what they expect:
Check in
Sit down and wait to be called
Follow an assistant back to a consultation room or to get X-rays
Wait in an examination room alone
Get a procedure
Then, when it's time to leave, stop by the reception desk to book a return appointment
That's the basic process, and there's nothing exciting about it. But there are so many opportunities in the above process to wow your patients and keep them coming back.
In this post, we'll share tips on how to upgrade your patient's experience in your dental practice. Let's get started.
Upgrade Your Website
Did you know that you can improve your patient's experience before they arrive at your practice? In fact, you can improve it even before they book with you for the first time.
It all starts with your website. Your website will be their first impression of your practice, so make sure it's a good one. Here's a few ways you can upgrade your visitor's experience on your website:
Create services pages that clearly describe what you offer and what to expect
Answer a list of frequently asked questions that your prospective patient may have
Offer a list of testimonials to provide social proof for your dental practice
Make it easy for your patients to book online
Offer a Paperless Check In Process
When it's time for your patient to check in, don't hand them a clipboard and a pen. Instead, adopt a paperless check in process. Services, like YAPI, make it easy to go paperless. With a paperless service enabled, you can set up a kiosk in your waiting room or allow patients to check in through their smartphone. This eliminates the need to print, input, and scan. Your patient submits the form electronically, and their information is automatically added to your practice management software.
This is convenient for both you and your patients.
Improve Your Waiting Room Experience
Your patient is likely to be anxious and uncomfortable. Make sure that your waiting room doesn't add to those unpleasant feelings.
Ensure that your front office staff is friendly and welcoming. They should acknowledge your patients right away when they enter the door.
Turn the television to a neutral channel. Newsflash: the news is not neutral. The news is only appropriate if you want to increase your patients' anxiety levels. Instead, switch it to HGTV. Another option is to play videos about dental procedures, but your patients will likely want to see "real" television in your waiting room.
Provide a Complimentary Comfort Menu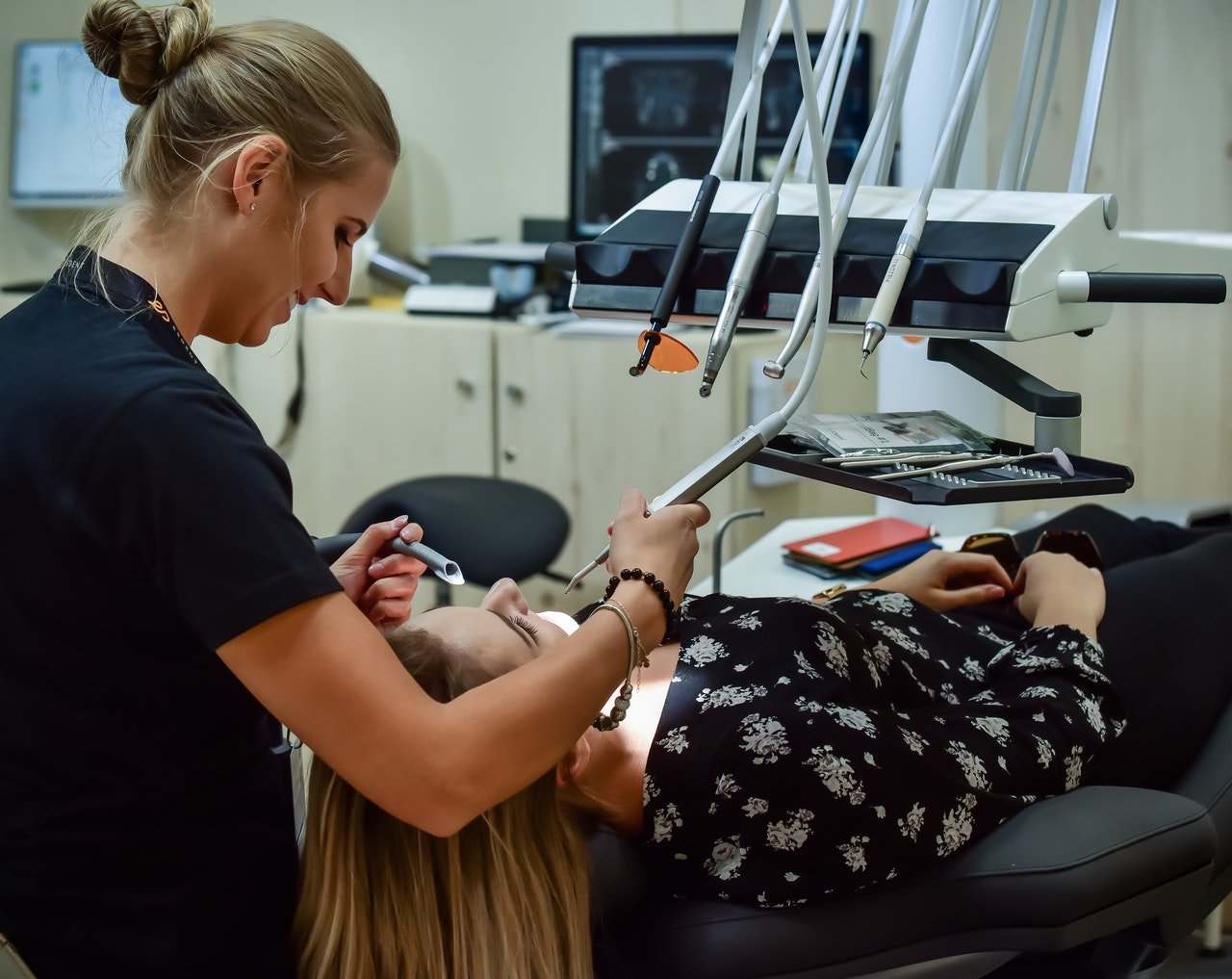 One way to upgrade your dental patient's experience is by offering a comfort menu. A comfort menu is a selection of amenities that your patients can use at any time during their visit, from the waiting room to the operatory.
Offer your comfort menu during the booking process and be sure to save any requests in their patient's file for future visits.
Here are ideas for your comfort menu:
Books for younger patients
Disposable ear plugs
Eye mask
Heated massaging chairs
Hot or cold towel service (scented or unscented)
iPads
Lip balm (flavored or unflavored)
Massage (back or foot during treatment)
Movie selection (through Netflix, Hulu, etc.)
Music and podcasts (through Spotify, Pandora, etc.)
Neck pillow (with or without aromatherapy)
Noise-cancelling headphones
Paraffin wax hand treatment
Scented candles
Specialty beverages (hot and cold)
Stress balls
Tinted glasses
Weighted blanket
Video games (Sony Playstation, Nintendo Switch)
In addition to the above offerings, make sure to offer office-wide amenities such as a complimentary Wi-Fi, courtesy phone chargers, and standard beverages, like sodas, waters, and juices.
Don't Take a Judgmental Tone
If someone decides to cancel or opt out of a procedure, don't treat them poorly or let your displeasure be known. Remember that there are a lot of reasons why people decide not to go through with a procedure, such as phobias or cost.
Always seek to provide the two E's: empathy and education. Listen to your patients and acknowledge how they feel. You can then provide relevant support, in the form of educational resources, to help them decide the right move to take.
Educate Your Patients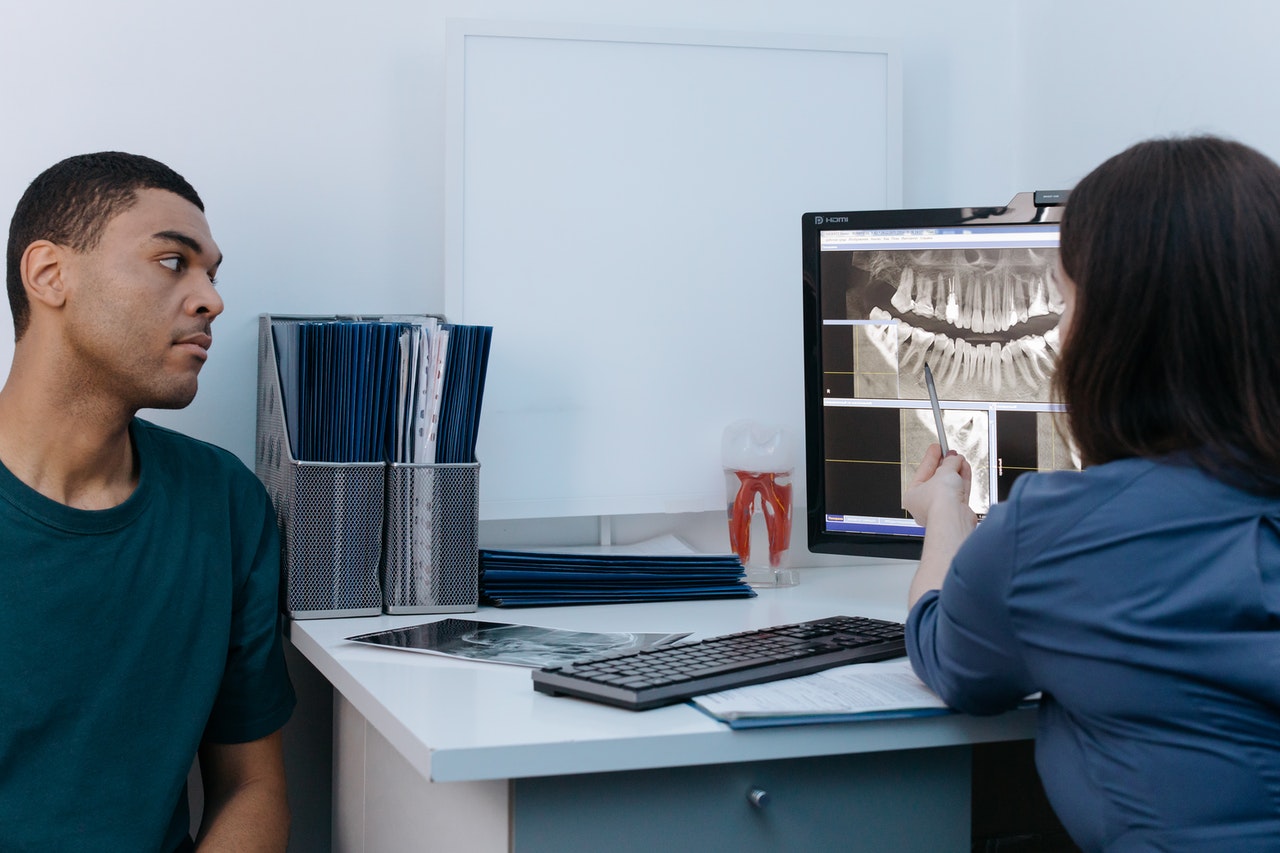 Building on the last point, remember to educate your patients.
Don't simply give your patients a recommendation and expect them to blindly follow it. Instead, give them a reason for your recommendation. Steer clear of complicated dentist jargon. Keep it simple and shoot for clarity when you're explaining your recommendation for an upcoming procedure.
Also, give your patients a chance to mull it over. Also, provide them with additional, printed resources to help them understand a dental health issue.
Offer Multiple Payment Options
Give your patients multiple ways to settle their bill. Don't just ask for insurance, cash, or credit. Also offer financing through a third party. Another option is to allow patients to set up a payment arrangement with your office so that they can pay for an upcoming procedure a little at a time until paid in full. This whittles down a huge cost into more manageable pieces.
Also offer online bill pay for your patient's convenience.
Offer a Thank You Gift to New Patients
Acknowledge your new patient's first visit to your office by giving them a small token of your appreciation. You can create a gift bag with dental-related items, such as floss, toothbrush, toothpaste, mouthwash, and lip balm.
Schedule Routine Procedures Upfront
Instead of waiting until the end of an appointment to make a new one, schedule your patient's next procedure during check in. Not only will this lock in a future appointment, but it will also give your patient a distraction as they wait to be seen.
If you wait until after a procedure to schedule the next appointment, you're more likely to annoy your patient. They may be numb, uncomfortable, in a rush to leave, and the last thing they want to do is wait another five minutes while you find a time for the next appointment.
Give Your Patients Communication Options
Not everyone likes to be called on the phone. And not everyone likes email. Accommodate your patients' different communication preferences by offering multiple ways to keep in touch, such as over the phone, through text, over email, and via snail mail.
Survey Your Patients
Make it a habit to ask your patients for their feedback.
Within a few days of every office visit, reach out to your patient to learn about their experience. You can do this with a phone call or through a simple email. This simple habit can help you dramatically improve your patient experience for the future.
Continue to Celebrate Your Patients
Don't forget about your patients. Send out correspondence throughout the year to let your patients know that you're thinking of them. This, in turn, will make them think about you. (And the best way to ensure repeat business is to stay at the top of your patient's mind.)
Here are a few ways to celebrate your patients throughout the year:
Send a happy birthday text
Mail holiday greeting cards
Share a coupon for a free coffee at a local coffee shop
Engage With All of Your Patients in Office
Your patients should feel welcomed by everyone on your staff during their office visit. That means that every team member they pass should acknowledge them with a smile and say "hello."
Too often, dental staff only acknowledge the patients that they're working with personally, but it's much better to create a patient-conscious atmosphere in your office. This way, every patient is greeted multiple times and walks away feeling like your office is super friendly and not just perfunctory.
Final Thoughts
Use the above tips to improve your dental patient's experience with your practice. These are little things you can do that will have a huge impact.
If you haven't already, let's start by upgrading your dental website. Click here for a free dental website consultation.

Great Dental Websites helps dentists realize the greatest return on their local digital marketing investment through world-class marketing services and an intuitive, dental-specific website management platform. Since 2007, we have designed unique, modern dental websites for over 900 practices in the US, Canada, Australia, and New Zealand.