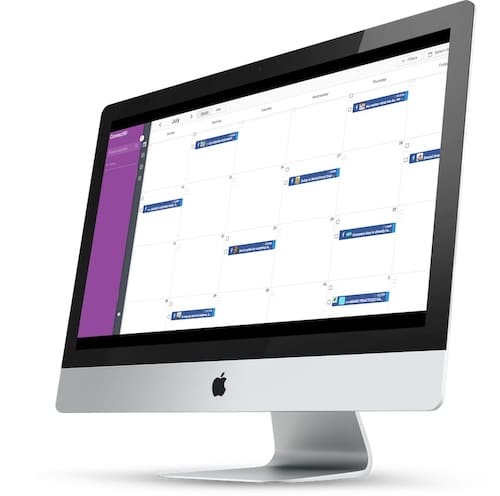 Posts Your Patients Actually Care About
Your patients want to connect with you, not your marketing company. So stop settling for stock photos on Instagram and boring posts on Facebook that go largely ignored by your audience. We're proud to offer Connect90, a service that helps you plan engaging, interesting content for all of your followers. Each month, you get a customizable calendar that includes proven strategies and tips that will help you grow your social media presence.
Connect with Your Ideal Patients
Easy To Use
Log in to an intuitive and simple content calendar that helps you plan, organize, and execute your monthly posts.
Monthly Strategies
Know how to create the best mix of dental-related content to expand your business as well as social posts to help you engage with your patients and potential patients.
Customizable Content
Your monthly calendar will give you pre-determined topics and posts that you will customize to highlight the best aspects of your practice.
Knowledgeable Support
Reach out to the friendly and knowledgeable Connect90 team anytime. Their social media expertise will help you understand the how & why of your posts.
Get Started Today
Client Testimonial
I am not the most proactive person when it comes to marketing, especially social media. So when I heard of Connect90 I thought to give it a go, and sure enough, it totally changed my productivity with marketing and social media! Rather than constantly logging in to various accounts I could manage them all from one point, edit them and access a great number of ideas and prompts for daily posts.

Frequently asked questions
Read through related FAQs to get answers to some of our most common questions. If you can't find the answer to your question, please contact us.
Why can't you just do all of my social posts for me?
Well, we could. But unless we are charging boutique prices, and getting consistent content (images, captions, etc) from your practice, we may as well be throwing your money away for you. By using our amazing partners at Connect90, we're offering an affordable and effective way to grow your practice. We can't be in your practice with you, and that's the stuff that makes social posts more engaging and builds the relationships that you want to see.If you're looking for a more curated, boutique experience, our friends at Connect90 also offer bespoke services that avoid the common pitfalls of agency-run social media accounts. You can learn more here.
Why do you use a partner instead of doing it yourself?
Honestly, it's the same reason why we use Google for Business for all email accounts that we set up on behalf of our clients. We could do this as a service offering, but we found a company that does it really well, and we work really well with them. It's like having a team of marketers who are helping you grow your practice, and we can learn and help each other to provide a much more robust plan and presence for your practice.